I was recently sent a parcel containing some wonderful French ingredients from an area of France called Vaucluse en Provence. The ingredients included a packet of dried lavender flowers, the most INCREDIBLE bright purple lavender biscuits, thyme, sweet bay leaves, a tub of herby Provence tomato paste and a tub of anchovy paste by Les Délices Du Luberon.
I was delighted to be able to create
a recipe including some of these ingredients. To further inspire me,
I also received a guide book detailing some of the gastronomy, local produce and restaurants of the area.
I have travelled many times to France, mainly staying along the Cote D'Azure and yes, the gastronomy and love of local food is definitely something that stays with you for a very long time. From visiting the fresh daily French markets (somewhat replicated by our less regular farmer's markets) to sampling the haute cuisine within very unassuming Michelin starred restaurants, there is no doubt that if you are a foodie, a visit to France is a true gastronomic treat.
So, I was very interested to read all about Vaucluse en Provence, the smallest county in the Provence-Alps-Riviera region. The climate, most importantly, is Mediterranean, with 2800 hours of glorious sunshine a year. Who wouldn't want to go there?! 
It is also an area which is gloriously rich in local produce of all descriptions, including figs, cherries, melon and grapes as well as honey, olives, garlic and best of all truffles. The region is actually the number one producer of truffles accounting for 70% of all French truffle production during the truffle season, which begins in November and takes us through the winter into March.
Organic farming is developing fast in Vaucluse and the geo-climatic diversity of the region means that a variety of crops happily grow there, some of them aromatic, such as lavender, others medicinal. The area is also rich in vineyards and stock breeding is also very strong so you can be guaranteed some of the best wines and meats around. 
Food-wise you can expect to eat dishes such as Filet Mignon of Pork with Melon, Rum and Garlic Cloves, Medallions of Monkfish with Basil, Apricot-Lavender Ice Cream, Roasted Figs with Sweet Wine or even a Lavender Sherbet (a Provençal dish using lavender flowers, lavender honey, lemon and egg whites) 
Personally, I would love to visit Vaucluse to take a cookery class as

Provençal gastronomy is based on extremely high-quality local produce and is home to some really great chefs. In the meantime, I will pretend I am there with my parcel of goodies…the lavender inspiring me the most.
Lavender has a fantastic fragrance and culinary lavender has a wonderul taste. Lavender can easily be used to make Lavender Honey or Lavender Sugar to add an interesting twist to your cooking. For a wonderful lavender honey recipe do visit my friend Karen's beautiful and inspiring French foodie blog called
Lavender and Lovage
, for her Home-made French Lavender Honey Pancakes….mmmn delicious and many more lovely dishes!
Chefs in Vaucluse use lavender sparingly, much in the same way as you would use vanilla or saffron. It should add a subtle flavour to your sweet or savoury dishes. Here's my creation – a Lavender Biscuit and Lemon (no-cook) Cheesecake. If you happen to find these biscuits whilst out and about on your travels, they really do give this summer dessert a colourful lift! If not, you could try making your own lavender biscuits to bring in some lavender flavour – though they probably won't be quite as purple!
Provençal Lavender Biscuit and Lemon Cheesecake (no-cook)

Serves 2

 

You will need two stainless steel chefs rings/moulds

 

Ingredients:

100g melted unsalted butter

150g Full Fat Cream Cheese

150g Full Fat Crème Fraîche

 

Method:

 

1. You will need to crush your lavender biscuits first to make the base either by placing them in a plastic bag and bashing them with a rolling pin or by whizzing them in a food processor. Once they are nice and fine, add your melted butter and mix well until all your crumbs are coated. Place your rings onto a flat board or plate and fill the moulds to make the base. Push down well and smooth until flat with the back of a spoon. Place in the fridge to set, at least for an hour.

 

2. To make the filling, mix the cheese, crème fraîche, vanilla sugar and lemon zet together in a clean bowl. You may need to use a whisk to make sure there are no lumps.

 

3. Fill your ring moulds with the filling and again, smooth down with the back of a spoon. Place them back in the fridge to set, ideally over night.

 

4. To remove the cheesecakes from the rings, rub a hot cloth or towel around the edge of the moulds to release them over a plate. Serve on individual serving plates and garnish with either fresh springs of lavender or

sprinkle the plate with some dried lavender.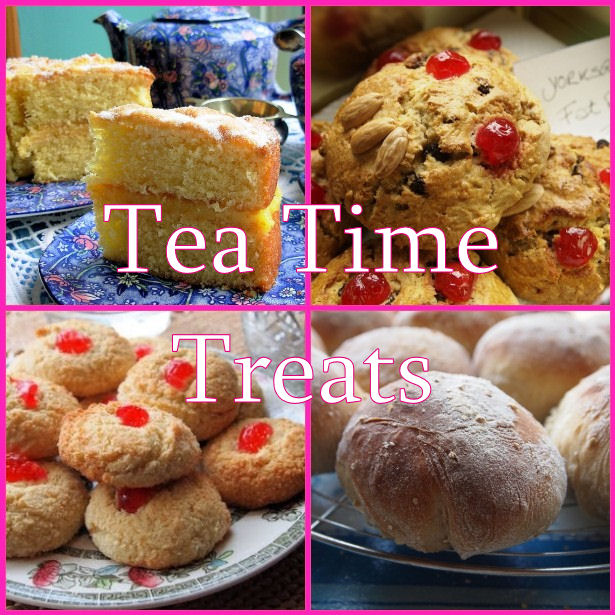 Have you visited this particular region in France? If so, what did you think and were there any gastronomic highlights?