This week, we made our very first pots of homemade lemon curd, using some beautifully aromatic Amalfi lemons. I looked around for a few recipes, but decided to have a go at my friend Karen's recipe, because I remembered bookmarking it at the time. Karen's recipe is in fact from her mum, so it was also nice to try a recipe that I know had been handed down to her. Added to that I knew that I also had to try my hand at some scones for the March Tea Time Treat challenge, so I decided to marry the two projects together.
There's something really special about inheritance recipes, perhaps with a little story attached to them. I also had the added benefit of being able to 'tweet' Karen for a bit of extra advice along the way!
I bought the Amalfi lemons from Natoora UK.  Now, whilst Amalfi lemons are imported and aren't part of the UK season, I do have a bit of a fondness for them linked back to a wonderful trip to Amalfi, Sorrento and Capri on the Southern Italian coast. Their flavour, aroma and taste is pretty unbeatable.   They are generally quite large in size, and I love the fact that they arrive in a brown paper bag with their leaves attached. They are naturally un-waxed and if you grate the skin, you release the most amazingly intense aroma. I thought that they should be used in a recipe that really makes the lemons 'stand out' and lemon curd seemed to fit the bill perfectly.
Karen's recipe for homemade lemon curd can be found here on her lovely blog Lavender and Lovage. It is such a versatile preserve; you can have it with toast, on scones as we did, or you can use it as a filling for a sponge cake or even add a few tablespoons to a butter cream as a topping for my Lemony Spring Cupcakes, too.
As for the scones,  I kind of went completely against tradition a little bit of research pointed me to a recipe for Lemonade Scones. You literally need three ingredients – self-raising flour, lemonade and double cream. I think I was intruiged by this recipe as much as anything else – how could it possibly work?
Well, it did (just about) some of the scones lost their shape a bit, but that could have been more to do with my oven.
Next time, I would add 75g caster sugar and the grated zest of one lemon, too. I also brushed a little beaten egg over the top for colour. They aren't going to win any awards for authenticity, but what they lacked in buttery flavour, they made up for ease – the kids even had a go at mixing and messing.
I've had a really intermittent Internet connection this week, so as well as this post going to Karen late, I'm typing pretty quickly as I don't want to lose the connection again.
We had our lemonade scones and homemade Amalfi lemon curd with lightly whipped double cream with a tablespoon of sugar and vanilla bean paste to sweeten them up a bit. A perfect sunny spring afternoon treat!
If Karen allows my slightly late entry, these are for her March Tea Time Treats challenge (co-hosted with Kate) – Scones.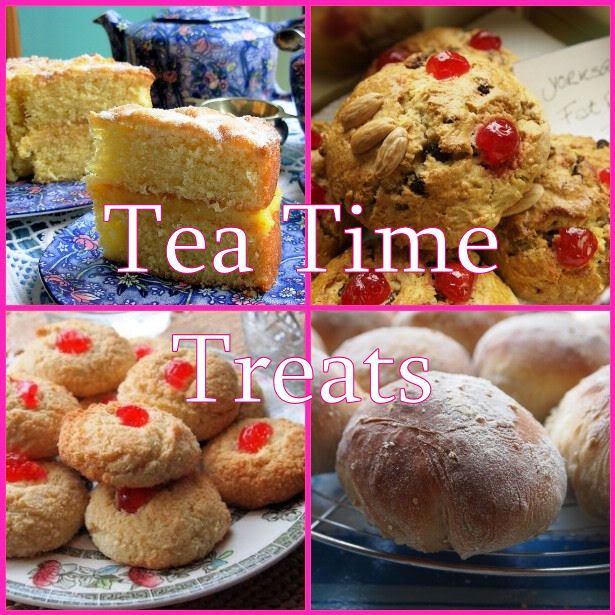 The best scones I've ever eaten? Without a shadow of a doubt, the scones we ate with Afternoon Tea at The Ritz. What's your favourite scone or Afternoon Tea memory?