April was a wonderful month for Family Friendly Fridays with 30 great, easy recipes and posts linked up.  It was really lovely to see all these entries coming in and I hope they give you all lots of ideas for the month to come for family cooking.
Clare from The Vegetarian Experience is kindly hosting May's Family Friendly Fridays – with a vegetarian twist! Do pop over, take a look and join in.
April's round up –
1. To start us off, Emma from Emma's Kitchen Diary linked up these great Zingy Chicken Fajitas. Emma actually made her tortillas to a recipe by Dan Lepard – impressive! The zing came from the chili and lime.
2. The lovely Jacqueline from top Scottish Veggie blog Tinned Tomatoes sent across these wonderful Home Baked Honey Parsnip Crisps. Again, impressive, but they are actually super easy to make. I'll be trying these!
3. Claire from The Vegetarian Experience linked up her veggie Easter Pie – also featured in the Simple and in Season round up. Perfect for any Sunday lunch if you fancy a change.
4. Ooh now, Katie from Feeding Boys and a Firefighter had our tummies rumbling with her Macaroni Cheese and Broccoli Souffle, a fluffy version of a great classic inspired by Delia.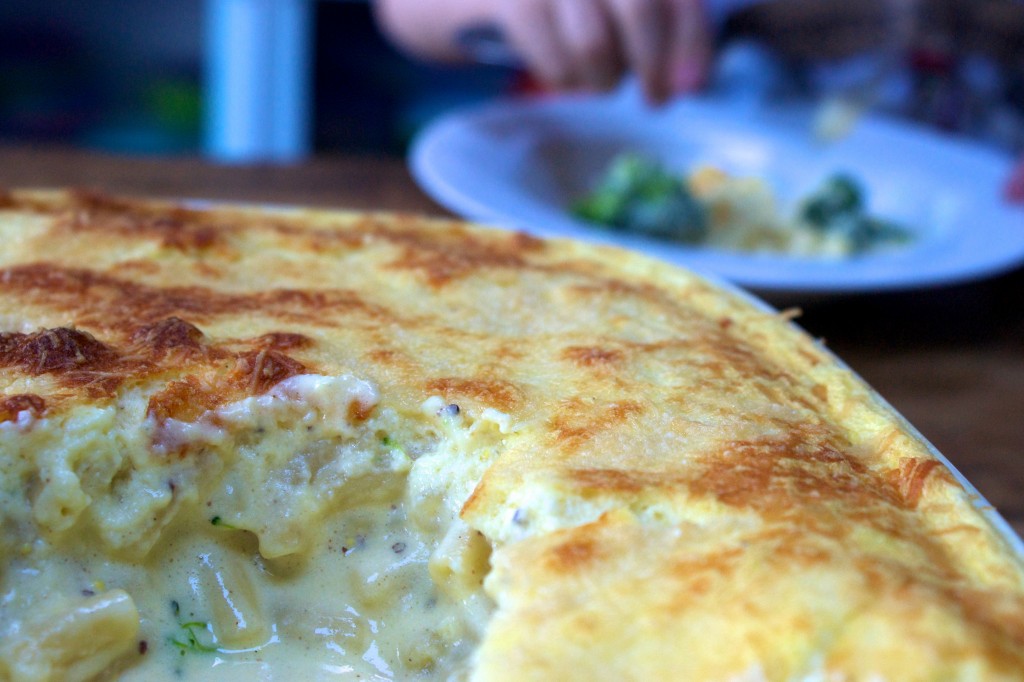 5. Shaheen from Allotment 2 Kitchen sent across her Caramelised Red Onion Tarts in a Mustard Cheese Pastry – how good do these look?
6. Resh from Daily Cuppa joined in again with her Cheese n Dill Scones. Since dill is one of my favourite herbs, I would love to try these.
7. Follow Foodie, a blog specialising in Indian cuisine linked up a Mataar Paneer Masala, a lovely mild curry, made with paneer cheese.
8. A new blog discovery for me full of recipes with healthy ingredients, Mythreyi from Yummy Odds sent across her Vegan Pancakes – and delicious they are, too. Thank you for joining in.
9. Sian from Fish Fingers for Tea sent across her Pork and Apple Burgers, with pork mince, grated apple and pepper. A very yummy dinner!
10. I was a busy bunny over Easter, but found the time to eat lots of Mini Egg Brownies!
 11. Great minds think alike as Kelly over at Domestic Goddesque was making her Espresso Brownies around the same time for a coffee morning, very cleverly using a circular cutter for a unique shape and offering the cuttings to the kids.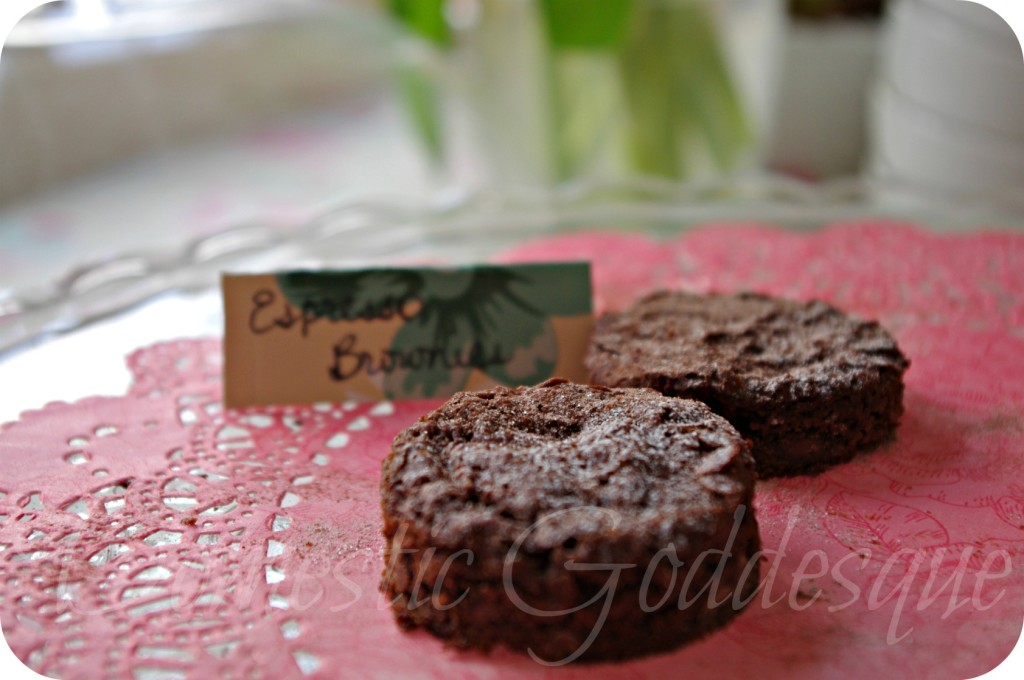 12. Kelly also sent across a second lovely entry, this time a Swedish Visiting Cake, a batter cake made with pears – perfect for any visitor!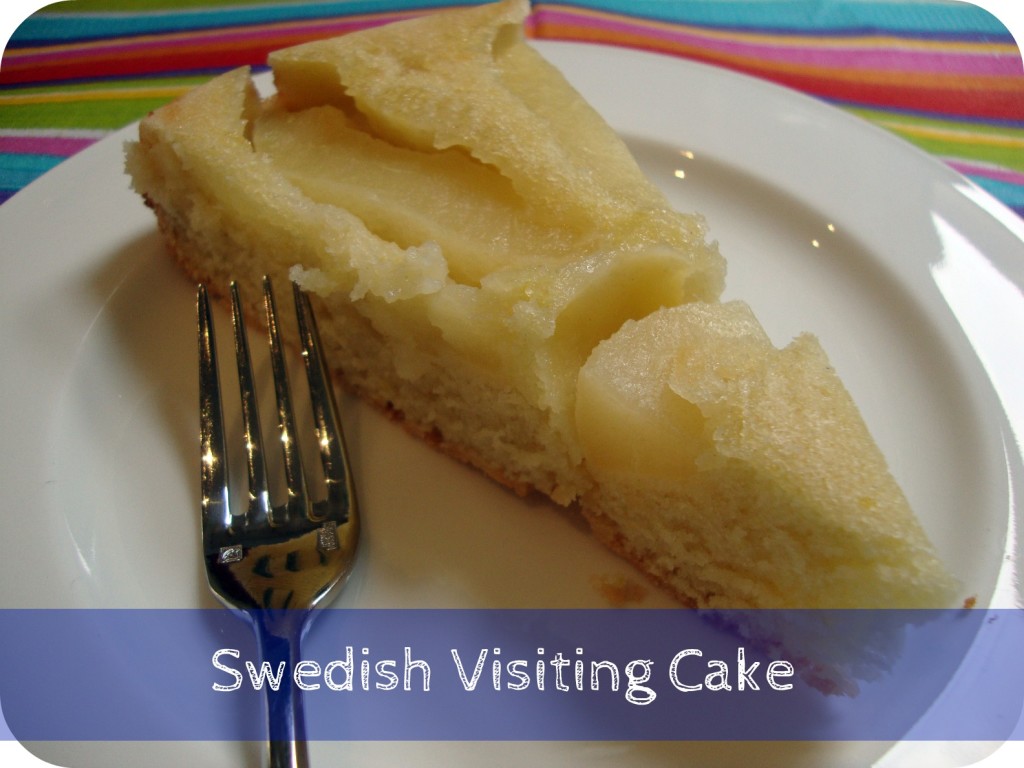 13. Nazima from Working London Mummy was also very busy over Easter, making this Dame Blanche dessert with leftover chocolate.
14. Back over at Tinned Tomatoes, Jacqueline made a Choco Snazzle Smoothie Shake for herself and little boy, Cooper.
15. At the half-way line, Kavey from Kavey Eats sent across her Rich, Comforting, Chicken Savoyarde – adapting a Tamasin Day Lewis Recipe with lots of leftover chicken, cheese, mustard and breadcrumbs . I've never tried a savoyarde and would love to give it a go. It looks very comforting!
16. Resh at  Daily Cuppa came back to us again, this time with an Eggless, Moist Chocolate Cake. I love egg-less cakes, and chocolate, so this is a lovely recipe.
17. Kelly at Domestic Goddesque was on a roll this month and sent across another great recipe – this Slow Cooker Pulled Pork.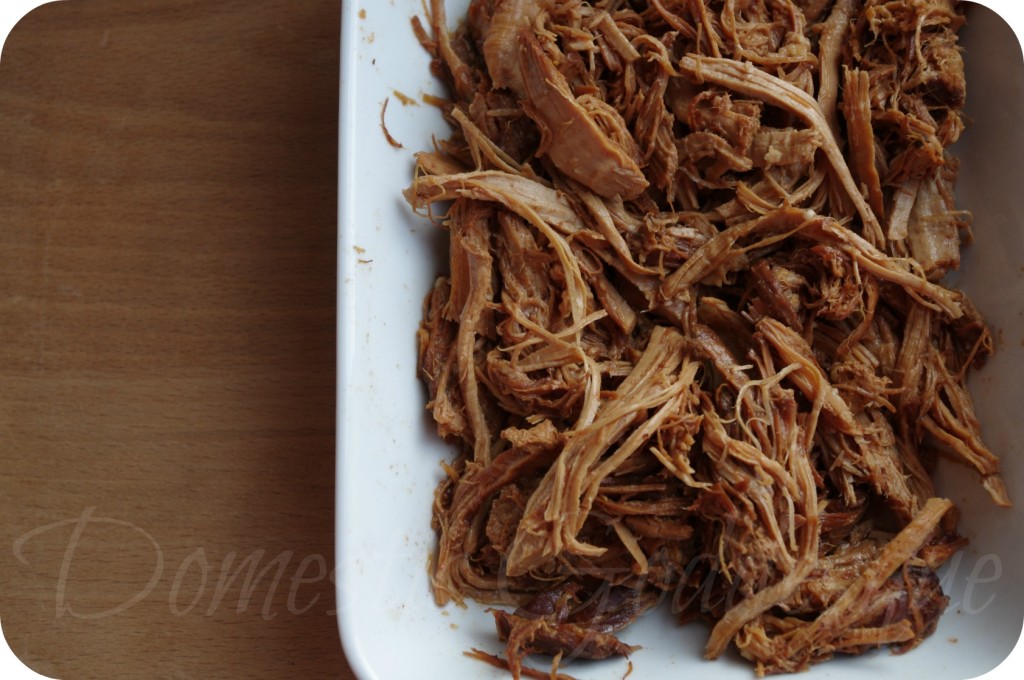 18. Nazima from Working London Mummy linked up again with her savoury Cheese, Asparagus and Mushroom Pufflets.
19. Next, an entry from Kellie at Food to Glow – a Cauliflower and Almond Pizza Crust with Fresh Sauce and Greens. Kelllie always creates really interesting recipes, and also holds cancer nutrition workshops so you can be sure this is healthy, too! I love the name of Kellie's blog, too – her food does, always glow!
20. Resh from Daily Cuppa came back to us again, this time with a recipe from one of my favourite American cooks, Ina Garten's Chocolate Cupcakes with Peanut Butter Icing.
21. A savoury recipe from Kate at Turquoise Lemons who "fancied a pastie" so made these lovely Beef and Red Wine Pasties. I have never made pasties before, but grabbing a roll of puff pastry and making a lovely steak filling sounds wonderful. Great step-by-step photos, too.
22. Carla from Recipe Addict made a dish called Cioppino, which was a new one for me. If you like seafood, this could be for you!
23. The Aga Girls got busy in the kitchen and made a Banana Loaf with Chocolate Chips – bookmarked as a must-try!
24. Katie from Feeding Boys and a Firefighter came back with another family winner, and a very tasty looking Orange, Soy and Maple Chicken – YUM!
25. Kelly from Domestic Goddesque showed us all how to make these Chocolate Cinnamon Buns – need I say more?!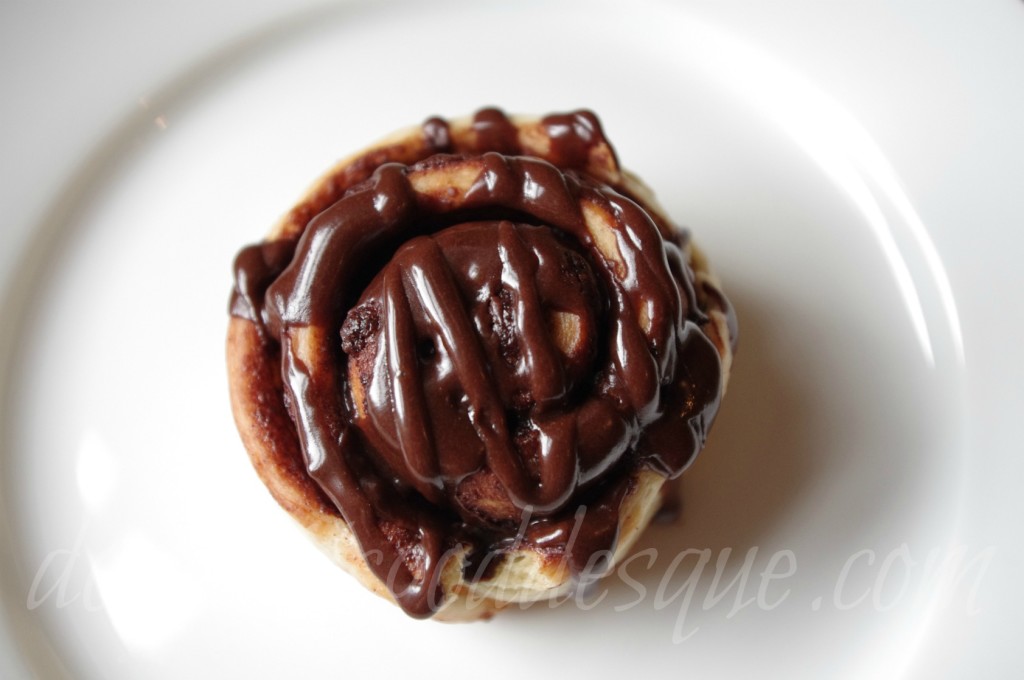 26. Gujerati Girl made a Simple Potato Shak – which is a dry curry, to a recipe given to her by her mother and now passed onto her daughters.
27. Fleur who writes at Homemade by Fleur also made a curry. This time a Red Prawn and Mango Thai Curry inspired by Nigella with a really good breakdown of costs and flavour.
28. Andy from Dad's Cooking Tonight sent across his Chocolate Pancakes, a take on Scotch pancakes, which I agree are "Ideal for a rainy day!"
29. I got busy in Wales with some Welsh Black Beef and made Steak in a Mustard Sauce – my kids are OK with quite strong flavours so this creamy mustard sauce was a winner.
30. Finally, a dish that I think could have gone very well with my creamy steak, though a little further up in Scotland was Jacqueline's Scottish Potato and Cabbage Pie – Rumbledethumps!  
So there we have it. Quite a magnificent round, with plenty to inspire us all when it comes to weeknight cooking, entertaining friends or feeding the kiddies. I hope you enjoyed it. Thank you to everyone for linking up.
Pop over to see Clare at The Vegetarian Experience for May's round of Family Friendly Fridays!