This is just a quick post as there is still lots to do before all the celebrations commence for the Jubilee weekend!
This morning we made this really easy Union Jack Tray Bake. The recipe is from a book called British Baking by Baking Mad and can be found here at BakingMad.com
I actually made these little cupcake last weekend for a family party, but was really taken by the cupcake cases and cake toppers, that I bought in Lakeland, Watford. They were the best I've come across. The cases stood up really well to baking and everyone loved the cake toppers! The set is by Meri Meri and it is also available at John Lewis.com and possibly in store. Call to check it is in stock before you go as supplies are getting low and I doubt it will arrive by post if ordered now. I also used some sugar paste decorations – flags, buses etc from Waitrose.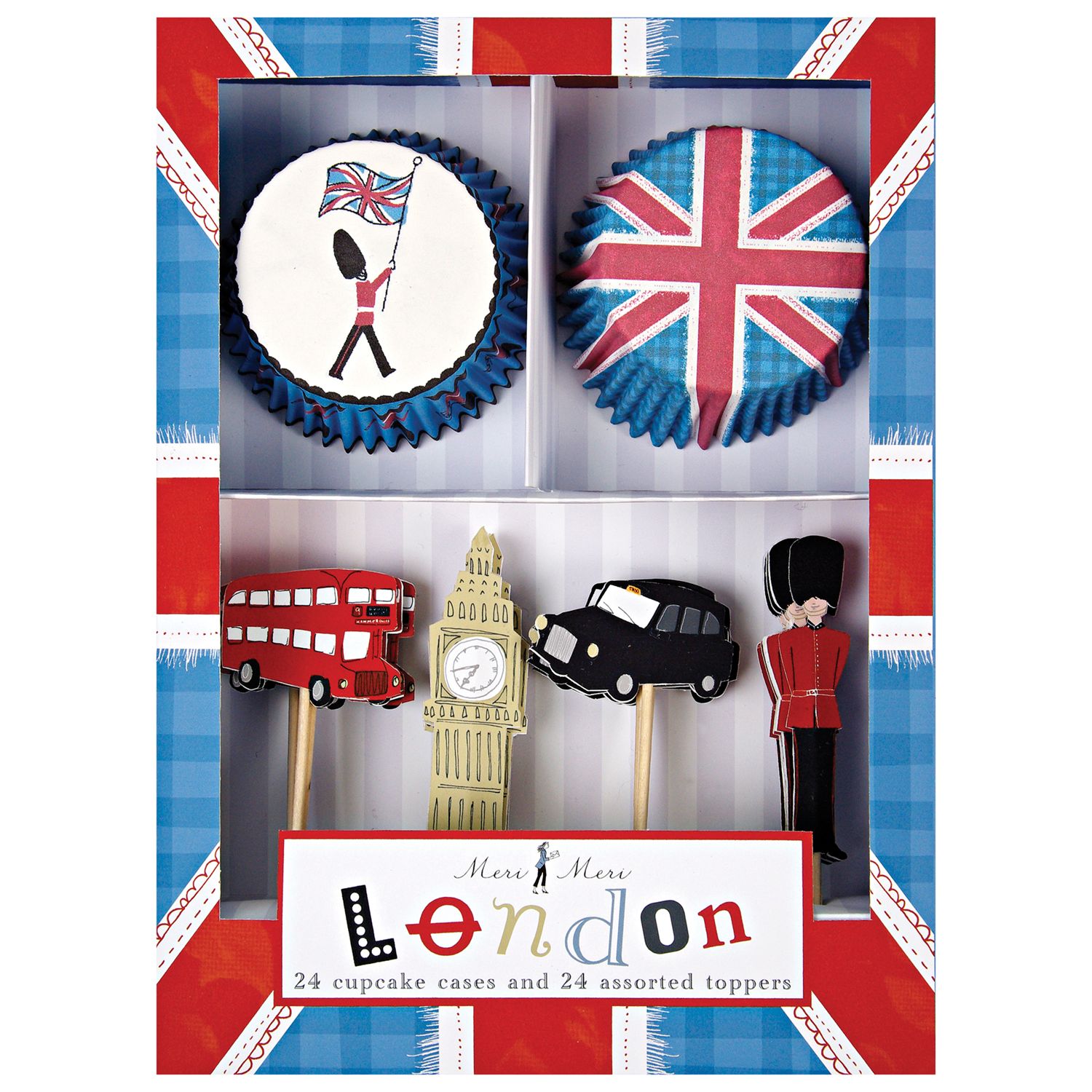 Don't forget there are more recipes and ideas here, too –

Jubilee Trifle (for the Forman and Field Challenge)

Jubilee Cupcake decorating ideas

You could also have a look at the Foodies 100 Jubilee Bake Off link up for more ideas, too, though the actual competition is now closed.
That's it from me – I have gone Baking Mad! Time for a glass of Pimms!
Enjoy!